BIG THINKERS: Innovation in Business
Wednesday, May 16, 2018 -
INNOVATION. COMMUNITY. LEADERSHIP. INSPIRATION. CONNECTION.
Innovate Niagara and the FirstOntario Performing Arts Centre are hosting an afternoon of inspiration, leadership, networking and business-community building in Niagara.
With a keynote speaker, two panel question and answer periods, and unlimited opportunities to network and build valuable business connections, participants stand to walk away more inspired, excited and knowledgeable. But that's not all, Big Thinkers will feature a showcase of the innovative projects, led by local entrepreneurs that are happening right now within the incubators powered by Innovate Niagara.
This is your chance to expand your network of local innovators, learn from successful, experienced entrepreneurs, be inspired and be part of strengthening Niagara's business community. Will you be there?
View the 2017 BIG THINKERS video
---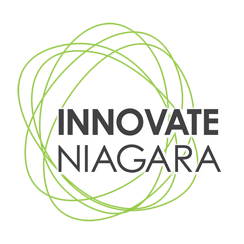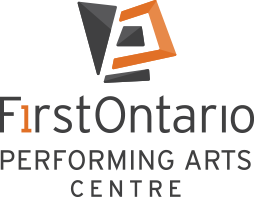 AGENDA:
12:00 - 12:45 p.m.  Registration & Networking Marché Lunch
1:00 - 1:15 p.m.  Welcome from MC Kate Carnegie of KC Media & opening remarks from Jeff Chesebrough, CEO of Innovate Niagara
1:15 - 2:00 p.m.  Keynote Presentation by Meghan Chayka, Stathletes
                                                               
2:15 - 3:00 p.m.  Panel Discussion: Niagara Innovators Maximizing Data
                           Moderated by Kevin Tuer - Managing Director, Open Data Exchange
                           • Jennifer Beckage - Partner, Leader of the Data Security & Privacy Team, Phillips Lytle LLP
                           • Meghan Chayka - Co-founder, Stathletes
                           • Ransom Hawley - Founder and CEO, Caddle
                           • Bob Lytle - Founder and CEO, Rel8ed.to
3:15 - 4:00 p.m. Panel Discussion: Crossing Borders in Buffalo/Niagara Life Sciences
                           Moderated by Dr. Barry Wright - Associate Professor, Faculty of Business; Past Chair, Niagara Health System
                           • Ryan Denomme - Founder and CEO, Nicoya Lifesciences
                           • Franck Hivert - CEO, Oculys Health Informatics
                           • Sime Pavlovic - CIO, Niagara Health System
                           • Patrick Whalen - Director, Niagara Global Tourism Institute
               
4:15 – 5:00 p.m. Networking Reception
ABOUT INNOVATE NIAGARA:
Innovate Niagara connects innovators to the people and programs required to bring their innovations to market through a suite of in-house programs, resource partners, and network of incubation facilities.Whether you are a startup or established business, we offer resources and support to help you start, grow, and succeed.
STAGE FURNITURE GENEROUSLY PROVIDED BY: 


TICKETS:  (HST + Handling Fee extra)
$50: STUDENT
$65: GROUPS of 10 or more
$75: REGULAR